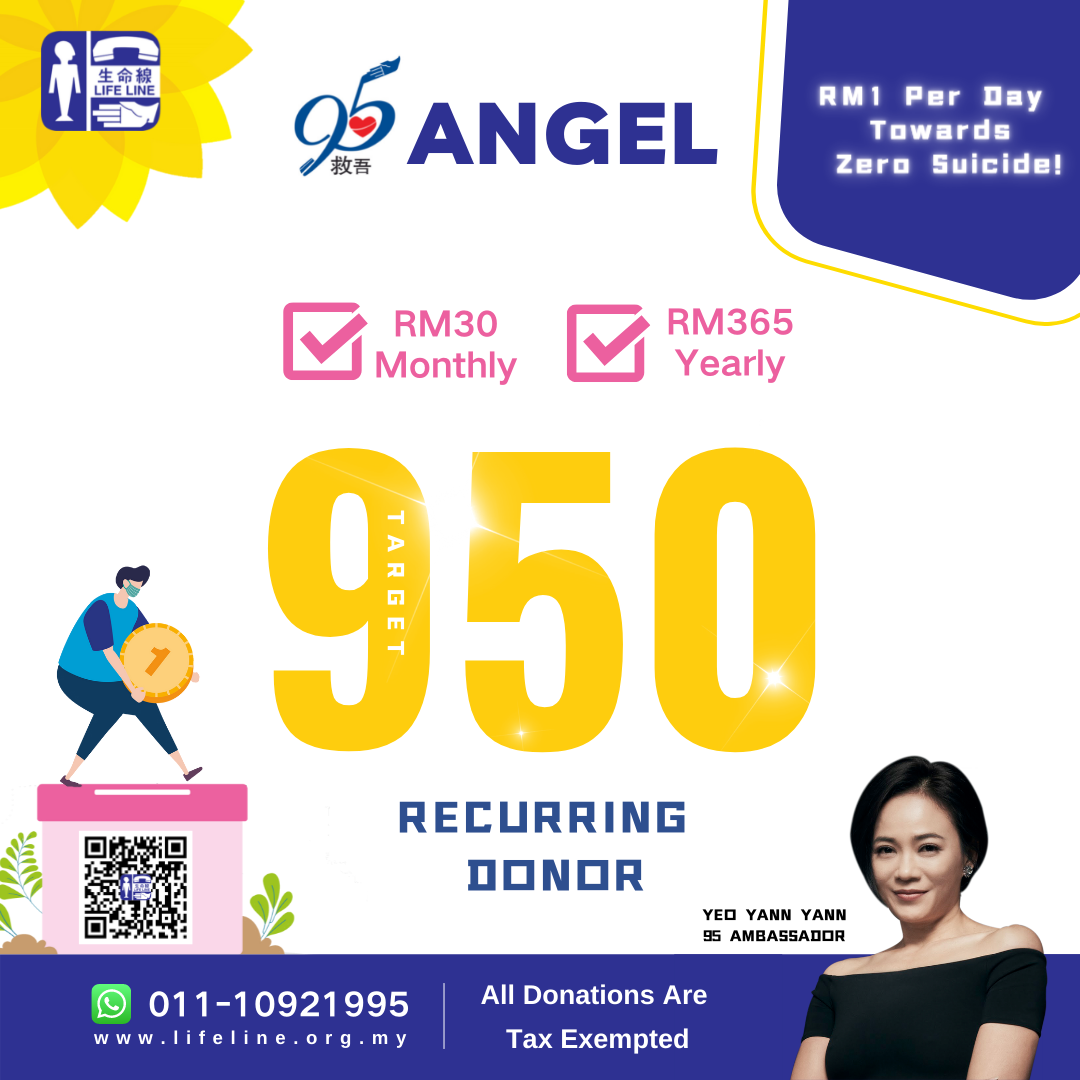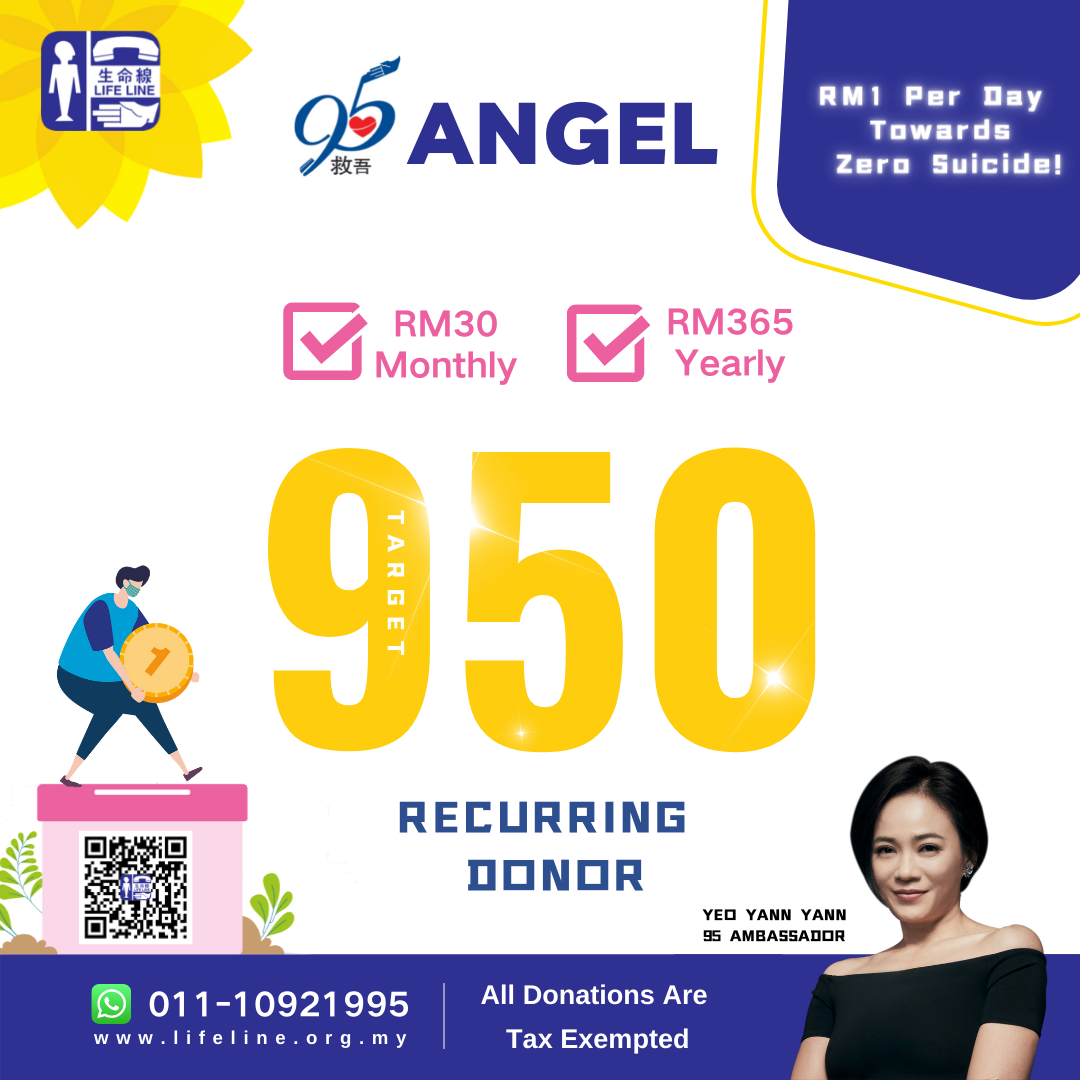 Join As Our Recurring Sponsor
As the need for psychological help are frequently demanded by the society, the expenses to maintain our FREE counselling services and association growth have reached RM30,000 per month.
Hence, we sincerely invite everyone to join as our recurring sponsor. With your monetary support, we are able to improve our services and spread the "95 Spirit" to everyone who are in need.
DONATE
Basic Cost of Implementing Service Within One Year : RM360,000
Up to now, the number of 95 Recurring Donors :
42%
Reach out to people in struggle,
with ONE RINGGIT a day
– All Donations Are Tax Exempted –
Tax exemption as defined under sub-section 44 (6) of Income Tax Act 1967
Reference no: LHDN.01/35/42/51/179-6.5851
Effective date: 15 October 2019 to 14 October 2024
– Account Details –
Bank : Hong Leong Islamic Bank
Acc Name : Persatuan Life Line Malaysia
Bank Acc No. : 2400 1000 342
You can also make a one time donation here: